CHRISTIAN MEDIA
WORLDWATCH
---
DECEMBER 9, 2013
Obama: Iran must shut Fordo, give up making centrifuges ... Palestinians must accept framework deal

US President Barack Obama addressed the Iranian nuclear and Palestinian issues in terms sympathetic to the Israeli case at the Saban annual forum in Washington, on Saturday December 7.
On the final accord with Iran, he spoke of constraints for making sure Iran was prevented from attaining a nuclear weapon.
He then called on the Palestinians to accept that the current round of talks with Israel would produce, at best, a framework accord, which could be achieved in months, without covering in full all the details of their dispute. It would also omit the Gaza Strip and provide for a transition period before a final settlement.
The negotiations now in progress would therefore only cover the West Bank, for the time being, the US president said. He expressed the hope that Gaza's Hamas rulers would be inspired by the success of the Palestinian-Israeli deal and want to emulate it.
This was the first time Obama had recognized that the current round of Palestinian-Israeli talks initiated by US Secretary of State John Kerry would not be able to reach a final settlement during his presidency – only, at best, interim agreements on some of the issues.
On the nuclear question, he said Iran would have to exercise "extraordinary restraints." For a peaceful nuclear program, he said, "they don't need an underground enrichment plant in Fordo, certainly not a heavy water plant in Arak or centrifuges."
He did not refer directly to the military dimensions of that program, but insisted that no ideal option exists. "If it were possible to halt uranium enrichment and break up Iran's nuclear capacity by any other means we would have taken it," he said. We therefore decided to test Iran by diplomacy.
In contrast to the Palestinian question, Obama was clear that a final and comprehensive accord must be reached in six months time to make it impossible for Iran to attain a nuclear bomb. He promised that the international community would be party to every detail of this deal and Israel would be consulted.
In Obama's view the final accord must contain four elements:
(1) The shutdown of the underground nuclear enrichment plant at Fordo;
(2) Give up the heavy water reactor under construction at Arak;
(3) Stop manufacturing advanced centrifuges. This was a reference to the extra-fast IR2 machines, without which the Iranians would find it difficult to enrich uranium at high speed to weapons grade.
(4) Permission for low-grade uranium enrichment up to the 3.5 percent level.
DEBKAfile's sources comment that in his answers to the questions put to him by Haim Saban, the US President made an effort to accommodate some of Prime Minister Binyamin Netanyahu's objections and views on the two most contentious issues weighing on relations between Washington and Jerusalem: Iran and the Palestinians.
This cut the ground from under Netanyahu's leading political opponents, such as former prime minister Ehud Olmert, ex-Shin Bet director Yuval Diskin and others, who contest his policies as needlessly antagonizing the United States.
At the same time, neither Tehran nor the Palestinian leader Mahmoud Abbas is likely to accept the propositions Obama presented Saturday.
Iran, in particular, will certainly fume over his comment that diplomacy will not only test Iran on its nuclear intentions but may also be used to "ultimately defeat some of its other agendas in the Middle East" to which the US is opposed. He cited terrorism, subversion and threats against "our friends and allies."
Tehran may even walk away from the diplomatic process for a time in protest.
Obama lowered expectations from the Palestinian-Israeli track because he had seen John Kerry's account of Mahmoud Abbas' rejection of the new US security plan when they met in Ramallah Thursday, December 5.
In this plan, Obama said that US General John Allen had outlined security arrangements for the two sides with which he believed "Israel should be able to feel comfortable in the transition period leading up to a final settlement." He admitted he was not sure it would be acceptable to the Palestinians. [no further content]
Source: debka.com LINK

Note: see also Palestinians: Kerry's Ideas Will Cause 'Total Failure' Of Talks - Yasser Abed Rabbo, a top official with the Palestine Liberation Organisation (PLO), said Kerry's ideas on the future configuration of security arrangements which were presented to the Palestinian leadership last week, had provoked a "real crisis" ... "These ideas will drive Kerry's efforts to an impasse and to total failure because he is treating our issues with a high degree of indifference" LINK

Al Qaeda in Syria has sarin ... Russia ready to deal with Syrian al Qaeda plot against Sochi Olympics

It was commonly assumed that Prime Minister Binyamin Netanyahu and President Vladimir Putin discussed the forthcoming Geneva nuclear accord with Iran when they met in Moscow on November 20. But according to DEBKAfile's intelligence and counter-terror sources, they focused on two quite different topics.
One was possible Russian-Israeli military and intelligence cooperation against al Qaeda elements in Syria in which both are keenly interested. Israel is shoring up its defenses against potential cross-border terrorist attacks mounted from al Qaeda bases in Syria, while Putin has gone to great lengths to secure the high-prestige Winter Olympics taking place at the Russian Black Sea resort of Sochi February 7-23.
The other topic of conversation was Moscow's interest in a stake for Russian oil and gas companies in laying the pipelines for the export of Israeli offshore Mediterranean gas to European markets.
By mutual consent, the Iranian issue on which they are deeply divided was scarcely touched on . . . .
[President Putin is] planning to send out a Chechen force to deal with the Chechens and other North Caucasian jihadists who are fighting under the al Qaeda flag in Syria and now gearing up, according to Russian and Syrian intelligence, for a spectacular attack on the Sochi Olympic Games. [see source website for more details]
According to some reports, al Qaeda in Syria has got hold of sarin nerve gas and is ready to use it.
This was confirmed by the investigative journalist Seymor Hersh in an article he published in London on December 8.
He quoted "a large number of American intelligence officials" who said that "the chemical attack on the eastern Damascus suburb of Ghouta on August 21, in which more than 150 people died, may not have been carried out by Bashar Assad's army but by Jabhat al Nusra [al Qaeda's Syrian branch]."
A senior intelligence consultant told the reporter: "Already by late May … the CIA had briefed the Obama administration on al-Nusra and its work with sarin, and had sent alarming reports that another Sunni fundamentalist group active in Syria, al-Qaeda in Iraq (AQI), also understood the science of producing sarin. At the time, al-Nusra was operating in areas close to Damascus, including Eastern Ghouta."
DEBKAfile reports that both these organizations have enlisted many Chechen and North Caucasian members to fight in Syria.
The sources quoted by Hersh charged President Barack Obama and Secretary of State John Kerry with "deliberate manipulation of intelligence." One high-level intelligence officer called the administration's assurances of Assad's responsibility a ruse. "When the attack occurred, al-Nusra should have been a suspect, but the administration cherry-picked intelligence to justify a strike against Assad," according to Seymor Hersh.
Source: debka.com MORE

U.S. in quiet talks with Hizballah as Syrian rebels lose Qalamoun strongholds in crushing defeat

The conquest Sunday, December 8, of Nabuk in the Qalamoun Mountains on the Syrian-Lebanese border is a signal strategic breakthrough for Bashar Assad's army, climaxing a row of battleground successes that have cast the rebel forces in deep disarray. Nabuk fell after a two-week siege by the combined forces of Syria, Hizballah, Iraqi Shiite units and the Iranian al Qods Brigades. The Qalamoun range which separates central Syria from central Lebanon is at their mercy.
Assad and his allies, Hizballah's Hassan Nasrallah and Iranian General Qassem Soleimani, can chalk up four major war gains:
(1) The highway from Damascus to Syria's two port towns, Latakia and Tartus on the Mediterranean coast, is now open through the wayside town of Homs.
(2) The last remaining rebel supply routes from Lebanon are cut off. Syrian rebels can no longer use Lebanon as a supply base for reinforcements and new recruits or as a destination for their casualties to receive treatment.
(3) The Damascus-Beirut highway is now wholly under Hizballah control, providing its Beirut headquarters vitally direct access to the forces posted to Damascus, and easing liaison and communications among Iranian, Syrian and Hizballah military units in the field.
(4) Pushing the rebels out of their Qalamoun strongholds was the last step before loosening their two-year grip on the eastern suburbs of Damascus. Under relentless Syrian army siege, many rebel commanders holding on to those suburbs are crossing the lines and handing sectors over to Syrian army officers.
The Assad regime has reached a stage in the civil war at which the rebels no longer pose a military threat to his hold on power and have lost the capacity for more than terrorist attacks or sporadic mortar shelling.
The Syrian rebel movement has lost its coherence as a fighting force. In desperation, they are releasing a stream of false claims of successes and unfounded accusations that Assad has reverted to chemical warfare.
DEBKAfile's sources have also established that there is no truth in rebel assertions that they had written guarantees from the United States and European governments that Bashar Assad would not remain in power after the Geneva II to be convened next month for a political solution of the Syrian conflict.
Since the only anti-Assad forces still in fighting shape are the two al Qaeda affiliates, Jabhat al Nusra and the Iraqi branch, Washington is turning its back on the Syrian rebel movement as a whole and instead [is] ready to talk indirectly to Syrian army elements loyal to Assad as well as Hizballah.
For the first time in the 1,000-day civil war, the Americans find themselves in greater sympathy with Russia, Iran, Assad and Hizballah than the rebel cause.
Indeed, in consideration of Hizballah's military kudos and rising political clout in Beirut, the Obama administration has opened up a back channel to its leaders, mostly through British diplomats.
It turns out that the same coalition which contrived the nuclear deal in Geneva on November 24 – the US, Russia and Iran – is going into action again on the Syrian issue with a favored spot for Iran's Lebanese Shiite pawn
Hizballah is meanwhile paying [dearly] for its battleground exploits as witnessed in the daily funerals of Hizballah commanders and fighters who died in the Syria war – the last was Ali Bazzi from the south Lebanese town of Bin Jbeil who was laid to rest on Monday, December 9.
Nasrallah needs his gift of the gab more than ever before to answer constant complaints from his followers and demands to understand the rationale by which their best commanders had to lay down their lives for a foreign cause on an alien battlefield.
They don't buy his argument that their intervention in the Syrian war defended Lebanon against its spillover.
They may change their tune when Lebanese Shiites, along with their Iranian masters, discover that the Syrian wheel has turned again and the United States and other big powers are distancing themselves from the rebel side of the war and beginning to favor Assad and his allies, namely Iran and Hizballah. [no further content]
Source: debka.com LINK

Followup story
Bacteria-Killing Protein Could Help Fight Antibiotic-Resistant 'Superbugs'

Imagining a world where previously conquered illnesses - most profoundly the bubonic plague - re-emerged as a major health issue could be horrifying for some, and unfortunately, it could one day become a reality, as bacteria develop stronger resistance to antibiotics. Thankfully, there's hope in sight: In a recently published study, researchers describe the discovery of a protein that could kill these so-called superbugs and usher in a new era of antibiotic treatments.
The Centers for Disease Control and Prevention (CDC) released a report in September, bringing attention to three particularly antibiotic-resistant bacteria: Clostridium difficile, Carbapenem-resistant Enterobacteriaceae, and Neisseria gonorrheae. In the report, the CDC emphasized the importance of reducing antibiotic misuse or overuse - either one [of these] allows allows bacteria to become increasingly resistant, and these three strains are already resistant to most, if not all, antibiotics. Other bacteria that were labeled as a threat, albeit not as urgent, included various strains of Salmonella, Staphylococcus aureus, Streptococcus pneumonia, and tuberculosis.
The October breakout of Salmonella Heidelberg offers a perfect example of a real-world scenario, highlighting the urgency of developing new antibiotics, and reducing the chances of current antibiotics becoming obsolete. Seven strains of the bacteria, which [were] traced back to three Foster Farms processing plants in California, sickened 389 people, and caused 40 percent of them to be hospitalized - 20 percent more than a typical Salmonella outbreak, Barbara Reynolds, a CDC spokeswoman, told USA Today. The reason for so many hospitalizations: antibiotic resistance.
"To stay ahead of bacterial resistance, we have to keep developing new antibiotics," Dr. Udi Qimron, of Tel Aviv University's Department of Clinical Microbiology and Immunology, said in a statement. "What we found is a small protein that could serve as a powerful antibiotic in the future."
The researchers knew that bacteriophages (phages) - viruses that infect and replicate in bacteria - are harmless to humans, and looked to employ them in a way that would fight off bacterial infection. "Ever since the discovery of bacteriophages in the early 20th century, scientists have understood that, on the principle of the 'enemy of my enemy is my friend,' medical use could be made of phages to fight viruses," Dr. Qimron said in the statement.
They looked at the T7 phage, which is especially virulent to [E. coli]. Looking at the 56 different proteins found in T7, they found that one of the proteins, which was simply named 0.4, hampered cell division. The protein caused E. coli cells, which can infect a person through consumption of contaminated food, to elongate and eventually die. What's more, the protein can work on many other kinds of bacteria, too, making it a candidate for wider application. "Potentially, this protein could be the ideal antibiotic," Dr. Qimron said, according to Haaretz.
Before the protein can be used, scientists must develop a way for it to penetrate body tissue. Whenever phages enter the body, the spleen and liver filter them out, or on the other hand, antibodies destroy them. The researchers are hopeful though, because the 0.4 protein is far smaller than a phage, and therefore, could possibly penetrate better. If pharmaceutical companies can develop ways to deliver the protein in drug-form, Dr. Qimron says, we may have a new antibiotic to help fight resistant bacteria. [no further content]
Source: medicaldaily.com LINK

Note: see these earlier items:

Commentary: Phage Therapy: Concept to Cure (7-19-12) LINK

Phages Kill Superbugs - Naturally And Safely! ... Phages - The bacterium's Nemesis! ... Methicillin Resistant Staphylococcus Aureus (MRSA), one of the most feared hospital acquired infections stalking our wards today, can be vanquished by using its natural killer, phages ... There is a phage virus for every bacterium; it's nature's way of keeping things in balance ... Therapy using phages, once the only cure for bacterial infection, is making a come-back ... It's back to the future! LINK
________________________________

NEWS BRIEFS
________________________________
Nuclear watchdog inspectors in Tehran to inspect Arak

The two IAEA atomic experts have arrived in Iran after receiving permission denied for years to inspect the Arak heavy-water nuclear under construction in Arak for the production of plutonium. This followed the nuclear accord Iran and the six world powers signed last month and President Barack Obama's comment Saturday night that for a peaceful nuclear program, Iran doesn't need the heavy water reactor. [no further content] LINK

Iran presses ahead with uranium enrichment technology

DUBAI (Reuters) -- Iran is moving ahead with testing more efficient uranium enrichment technology, a spokesman for its atomic energy agency said on Saturday, in news that may concern world powers who last month agreed a deal to curb Tehran's atomic activities. Spokesman Behrouz Kamalvandi was quoted by state news agency IRNA as saying that initial testing on a new generation of more sophisticated centrifuges had been completed, underlining Iran's determination to keep refining uranium in what it says is work to make fuel for a planned network of nuclear power plants. Although the development does not appear to contravene the interim agreement struck between world powers and Iran last month, it may concern the West nonetheless, as the material can also provide the fissile core of a nuclear bomb if enriched to a high degree. "The new generation of centrifuges was produced with a higher capacity compared with the first generation machines and we have completed initial tests," Kamalvandi was quoted as saying. "The production of a new generation of centrifuges is in line with the (Iranian atomic energy) agency's approach of upgrading the quality of enrichment machines and increasing the rate of production by using the maximum infrastructure facilities". MORE

Three Senate committee heads demand Iran nuclear deal updates

The Democratic heads of three powerful Senate committees have asked National Intelligence Director James Clapper for public disclosure by Dec. 12 of assessments of the effects a new round of sanctions may have on Secretary of State John Kerry's current nuclear negotiations with Iran. They also demanded briefings on Iran's compliance with the six-month agreement it reached with the P5+1 in Geneva to temporarily scale back its nuclear ambitions in return for a brief lifting of sanctions. The request was sent to Clapper jointly by Senate Banking Chairman Tim Johnson, Intelligence Chairwoman Dianne Feinstein and Armed Services Chairman Carl Levin. IIf the extensive inspection and verification system provided for in the agreement is executed faithfully, this will help to build confidence that, at least in the short term, Iran will be unable to pose a credible military threat to its neighbors in the region, including Israel," the three senators wrote. [no further content] LINK

Netanyahu: Iran with nuclear arms would change history

In a video broadcast speech to the Saban Forum in Washington Sunday, Prime Minister Binyamin Netanyahu replied to US President Barack Obama's comments Saturday. Iran's acquisition of nuclear arms would "literally change the course of history," he said, because of its insane ideology and appetite for power. Israel must be assured that Iran will never be a "threshold nuclear weapons state." The negotiators of a final accord with Tehran must also "demand a change to its genocidal policy, as a minimum." Iran must change its genocidal policy toward Israel, he stressed. Netanyahu thanked the US president for "an indispensable alliance" and "unprecedented cooperation in defense, security and intelligence." On the Middle East peace talks, he repeated that the "minimal requirement for peace" with the Palestinians was their recognition of the state as home to the Jewish people with equal right to self-determination as themselves. [no further content] LINK
Netanyahu: A nuclear Iran will preclude Israeli-Palestinian peace

A nuclear Iran will preclude any Israeli-Palestinian peace, Prime Minister Benjamin Netanyahu said Sunday in a video speech broadcast to the annual Saban Forum in Washington . . . "Peace with the Palestinians is vital," said Netanyahu, adding shortly thereafter: "The core of the conflict is not about borders and settlements, but about the refusal to accept Israel [as Jewish state]." "I am ready for a historic compromise," the prime minister said, adding: "Achieving a genuine and enduring peace is an important goal of Israel and of its government." Any agreement with the Palestinians will likely initially result in a "cold peace," Netanyahu said. Given the forces of terrorism and radicalism emerging from Iran and elsewhere, Israel must have "iron-clad" security arrangements in place to protect any peace that may emerge from negotiations. Netanyahu made a connection between the peace negotiations and the possibility of Iran achieving a nuclear weapon. "These efforts will come to naught if Iran achieves a nuclear bomb," said Netanyahu, because it would strengthen radical elements that oppose peace and would "even undermine the peace deals we have with two of our neighbors" - Egypt and Jordan. When negotiating with Iran over its nuclear program, the international community should include a demand "to change its genocidal policies", Netanyahu said, "It's not just about Israel. Iran continues to trample the rights of its people and support the massacre in Syria." MORE

Note: see also Israeli Leader Predicts 'Cold Peace' In Middle East - The Palestinians accuse Israel of negotiating in bad faith by continuing to build settlements in areas they hope will become part of a future Palestinian state ... Israel counters it is the Palestinians who are preventing peace because they continue to refuse to recognize it as a Jewish state ... "It is not too much to ask ... It is the minimum requirement for peace ... But it is not the only requirement," Netanyahu said ... "I don't delude myself ... I think that any kind of peace we'll have is likely, initially, to be a cold peace and it must withstand the forces of terrorism and the ravaging forces of radicalism and all the forces backed by Iran and others that will try to unravel the peace" LINK

Israel, Jordan, Palestinians to sign Red Sea-Dead Sea deal

JERUSALEM -- Representatives of Israel, Jordan and the Palestinians will on Monday sign a "historic" agreement to link the Red Sea with the shrinking Dead Sea, an Israeli minister said. Energy and Regional Development Minister Silvan Shalom told army radio that under the agreement to be signed at the World Bank in Washington, water will be drawn from the Gulf of Aqaba at the northern end of the Red Sea. Some will be desalinated and distributed to Israel, Jordan and the Palestinians, while the rest will be transferred in four pipes to the parched Dead Sea, which would otherwise dry out by 2050. Shalom noted the economic aspects of supplying cheap desalinated water to neighbouring states, the environmental angle of "saving the Dead Sea" and the "strategic-diplomatic" aspect of the deal, being signed at a time when peace talks between Israel and the Palestinians are floundering. "This is a breakthrough after many years of efforts," he said. "It is nothing less than a historic move." MORE

Roadside bomb was Syrian-Hizballah hands-off signal to Israel

DEBKAfile's military sources report exclusively that the roadside bomb planted Friday against an IDF unit patrolling the border fence separating northern Golan from Syria on the Hermon mountain slopes, was detonated remotely from the Syrian side of the border. No one was hurt. The bomb was activated by Ahmed Jibril's Palestine Front-General Command, as a warning from Bashar Assad and Hassan Nasrallah to Israel to stay away from southern Syria. Three days earlier, Defense Minister Moshe Ya'alon disclosed that Israel was providing Syrian villages on the Golan with humanitarian aid, food and essentials for withstanding the winter. [no further content] LINK

Karzai visits Tehran as gesture of anti-U.S. defiance

Afghan President Hamid Karzai arrived in Tehran Sunday at the head of a large delegation and was received by President Hassan Rouhani. The trip was an act of defiance against the Obama administration in the crisis over his refusal to sign an agreement covering a US military presence in the country after the bulk of the force leaves next year. Saturday, when US Defense Secretary Chuck Hagel arrived in Kabul, Karzai made no attempt to see him. A complete US troop withdrawal from Afghanistan would leave a security void in the country and invite the bloody chaos to which Iraq has succumbed. [no further content] LINK

Technology giants call on U.S. to reform surveillance laws

LONDON -- Eight leading technology companies on Monday called on the United States to overhaul its surveillance laws to better balance the needs of security and individual rights, in the wake of the Edward Snowden leaks. In an open letter to US President Barack Obama and the US Congress, AOL, Apple, Facebook, Google, LinkedIn, Microsoft, Twitter and Yahoo said Washington should lead the way in a worldwide reform of state-sponsored spying. "We understand that governments have a duty to protect their citizens. But this summer's revelations highlighted the urgent need to reform government surveillance practices worldwide," the letter said. "The balance in many countries has tipped too far in favour of the state and away from the rights of the individual - rights that are enshrined in our Constitution. This undermines the freedoms we all cherish. It's time for a change." They added: "We urge the US to take the lead and make reforms that ensure that government surveillance efforts are clearly restricted by law, proportionate to the risks, transparent and subject to independent oversight." MORE

Record outdoor radiation level that 'can kill in 20 minutes' detected at Fukushima

Outdoor radiation levels have reached their highest at Japan's Fukushima nuclear plant,warns the operator company.Radiation found in an area near a steel pipe that connects reactor buildings could kill an exposed person in 20 minutes,local media reported. The plant's operator and the utility responsible for the clean-up Tokyo Electric Power Company (TEPCO) detected record radiation levels on a duct which connects reactor buildings and the 120 meter tall ventilation pipe located outside on Friday. TEPCO measured radiation at eight locations around the pipe with the highest estimated at two locations - 25 Sieverts per hour and about 15 Sieverts per hour, the company said. This is the highest level ever detected outside the reactor buildings, according to local broadcaster NHK. Earlier TEPCO said radiation levels of at least 10 Sieverts per hour were found on the pipe. The ventilation pipe used to conduct radioactive gasses after the nuclear disaster may still contain radioactive substances, TEPCO added. MORE

Protest Planned Against Last-Minute Bloomberg Push for Mandatory Flu Vaccines (New York City)

Autism advocates are set to protest tomorrow [Tuesday] against a quiet effort by Mayor Michael Bloomberg's administration to require annual flu vaccinations for all New York City schoolchildren. On Wednesday, with just three weeks to go until he leaves office, Mr. Bloomberg's controversial Board of Health is set to vote on new rules that would force children as young as six months old to be immunized each year before December 31 if they attend licensed day care or pre-school programs. "Young children have a high risk of developing severe complications from influenza. One-third of children under five in New York City do not receive an annual influenza vaccination, even though the vaccine safely and effectively protects them against influenza illness," the Health Department said in a statement. "This mandate will help protect the health of young children, while reducing the spread of influenza in New York City." The Board is stocked with mayoral appointees and controversial initiatives - from smoking bans to regulations on soda cup sizes – have sailed through with little opposition, angering a small, but passionate group of advocates who claim the vaccinations are potentially dangerous. "The Bloomberg administration is wildly exaggerating the benefit of the flu shot and we think they are wildly underestimating the risks involved with it," said John Gilmore, the executive director of the Autism Action Network, speaking more broadly than the controversial claim that links vaccines to autism. "There are risks associated with every medical procedure," he said, citing allergic reactions, toxic mercury used as a preservative and questions as to whether the Board's move is legal given state government jurisdictions . . . Under the proposed rule, which had a public hearing in October, the vaccinations would be required "unless the vaccine may be detrimental to the child's health, as certified by a physician licensed to practice medicine in this state, or the parent, parents, or guardian of a child hold genuine and sincere religious beliefs which are contrary to the practices herein required." MORE

Access by poor to key drugs at stake in TPP talks

SINGAPORE -- Access to affordable drugs for the world's poor will be hampered if a US plan to impose stricter pharmaceutical patents is adopted at talks on a Pacific trade pact, activists say. Trade ministers from 12 countries entered a third day of talks in Singapore on Monday in an attempt to meet a US deadline to reach a deal on the proposed Trans-Pacific Partnership (TPP) before the year ends. The US pharmaceutical industry is pushing for 12 years of "data protection" for a new class of drugs called "biologics", which are developed from living tissues rather than chemicals and are being used to treat illnesses such as cancer and diabetes. Lobbyists for the industry say the measure, already part of US law, would encourage further research and development by enabling drug firms to recover their investments. Australia, Brunei, Canada, Chile, Japan, Malaysia, Mexico, New Zealand, Peru, Singapore, the United States and Vietnam - which together make up 40 per cent of the global economy - are currently part of the talks, but the TPP is open to other countries joining in the future. "The vital lifeline of affordable generic medicines that millions depend on could be severely constrained by the terms of the trade pact," global humanitarian group Medicins Sans Frontieres (MSF), or Doctors Without Borders, said on the sidelines of the meeting in Singapore. [emphasis added] MORE

Note: see also Obama Faces Backlash Over New Corporate Powers In Secret Trade Deal - One of the most controversial provisions in the talks includes new corporate empowerment language insisted upon by the US government, which would allow foreign companies to challenge laws or regulations in a privately run international court LINK
________________________________

MORE NEWS & COMMENTARY
________________________________
Note: Views expressed in the commentaries on this website are those of individual authors and not necessarily those of Christian Media Daily or our host - Christian Media Network. Quotes are obviously the opinion of the source. A quote is just a quote and these are offered without comment. Use of a news story or commentary is not an endorsement of the source website.
Commentary: Icelanders Overthrow Government and Rewrite Constitution After Banking Fraud … No Word From U.S. Media (Rebecca Savastio)

Can you imagine participating in a protest outside the White House and forcing the entire U.S. government to resign? Can you imagine a group of randomly chosen private citizens rewriting the U.S. constitution to include measures banning corporate fraud? It seems incomprehensible in the U.S., but Icelanders did just that. Icelanders forced their entire government to resign after a banking fraud scandal, overthrowing the ruling party and creating a citizen's group tasked with writing a new constitution that offered a solution to prevent corporate greed from destroying the country. The constitution of Iceland was scrapped and is being rewritten by private citizens - using a crowd-sourcing technique via social media channels such as Facebook and Twitter. These events have been going on since 2008, yet there's been no word from the U.S. mainstream media about any of them. In fact, all of the events that unfolded were recorded by international journalists, overseas news bureaus, citizen journalists and bloggers. This has created current accusations of an intentional cover up of the story by mainstream U.S. news sources . . . .

To understand the enormity of what happened in Iceland, it's best to draw parallels between the initial banking fraud that caused Iceland's economy to collapse and the banking fraud in the U.S. that caused the mortgage crisis six years ago. In Iceland, unscrupulous bankers had inflated the value of Iceland's banks internationally which in turn caused the "bubble" to eventually burst in 2008 and saw most of Iceland's banks going bankrupt.
A similar situation happened in the U.S. just one year before the collapse in Iceland, with the mortgage crisis of 2007. Mortgage lenders in the U.S. knowingly lent money to prospective homeowners who could not afford to purchase a home. This, in turn, led to falsely inflated home values and a vicious cycle of too much lending. Just as in Iceland, the bubble burst and many U.S. banks were about to declare bankruptcy. In Iceland, the citizens took to the streets by the thousands, banging pots and pans in what is known as the "pots and pans revolution," leading to the arrest and prosecution of many unscrupulous bankers responsible for the economic collapse. Icelandic citizens also refused to pay for the sins of the bankers and rejected any measures of taxation to bail them out. In the U.S., the government bailed out the banks and arrested no one.

The pots and pans revolution in Iceland was not covered by mainstream U.S. media. In fact, any information about this revolution is found only on international newspapers, blogs and online documentaries, not on mainstream front-page articles as would be expected from news organizations covering a story of this magnitude. The New York Times published a small handful of piecemeal stories, blogs and opinion pieces, but mostly glossed over the main narrative by saying the 2008 financial collapse in Iceland caused "mayhem far beyond the country's borders" rather than pointing out that Icelanders took to the streets with pots and pans and forced their entire government to resign.

As the saying goes, "there are two sides to every story," but a more accurate articulation of this phrase would be "in any story, there are multiple sides, viewpoints, opinions and perspectives." The story in Iceland is no exception. Socialist and Marxist blogs here in the U.S. say that there's been a massive U.S. news conspiracy and cover up about the revolution in Iceland because the U.S. media is controlled by corporations, including banks, and the "powers that be" don't want U.S. citizens getting any ideas to stage a revolution of their own. Some conservative Icelandic bloggers claim that while there was, indeed, a revolution, it did not lead to a successful or widely accepted new constitution. They say the situation in Iceland is worse than ever, and that international news reports of an effective democratic uprising leading to a better government are simply myths. Social media commenters are scratching their heads over why they were robbed of the story of Iceland's pots and pans revolution.

As with most narratives, the truth may lie somewhere in the middle of all of these varying perspectives. One thing is clear, though: it's nearly impossible to find one mainstream U.S. news report of the pots and pans revolution in Iceland, the resignation of Iceland's entire government, and the jailing of the bankers responsible for the economic collapse there. Whether or not the revolution led to a more fair government or a workable and effective constitution is irrelevant to the fact that the U.S. media has essentially skipped over this story for the past five years.

Is it possible that mainstream media sources purposely covered up the Iceland story to appease their corporate sponsors? It doesn't seem likely, and yet, what explanation could be given as to why this news never made it to the front pages of our most trusted media organizations here in the U.S.?

As Iceland struggles to regain its footing with a new government, U.S. citizens may or may not be able to look to Iceland as an example of perfect democracy in action. The real question, though, is why weren't U.S. citizens given the information about the ousting of the Icelandic government and the jailing of the unscrupulous bankers? Are journalists in control of the mainstream media or is there some truth to accusations that big business may, in fact, be strong-arming reporters to keep quiet about world events that could inspire similar actions here in the U.S.?

Source: therebel.org MORE

Note: see also Commentary: The Icelandic Revolution And The New World Order LINK
Note: The weekly archives contain all of this week's and last week's daily news editions. See the links at the lower right side of this page. Last week's archive will be available through the weekend.
________________________________

ADDITIONAL NEWS & ANALYSIS
________________________________
You Want to Keep Your Doctor? ... 'You Can Pay for It,' Says Obamacare Architect LINK
Interviewer: "Did [the president] say, 'If you like your doctor, you can keep your doctor'? ...Dr. Ezekiel Emanuel: "Yes ... But look, if you want to pay more for an insurance company that covers your doctor, you can do that ... This is a matter of choice ... We know in all sorts of places you pay more for certain - for a wider range of choices or a wider range of benefits"

Doctors boycotting California's Obamacare exchange LINK
An estimated 70% of physicians in deep-blue California are rebelling against the state's Obamacare health insurance exchange and won't participate

New Affordable Care U.S. health plans will exclude top hospitals LINK

Multiple State Exchanges Vulnerable to Wi-Fi Attack LINK
State-run exchanges in Minnesota, Hawaii, Nevada, Colorado, New Mexico, New York, Maryland and the District of Columbia are vulnerable

[analysis]: America's clash of generations is inevitable LINK
Among other things, Obamacare expands the young's compulsory subsidization of older Americans
___________
Spies Infiltrate a Fantasy Realm of Online Games LINK
The documents show that intelligence operatives feared that terrorist or criminal networks could use the games to communicate secretly, move money or plot attacks ... But Peter Singer of the Brookings Institution says that "for terror groups looking to keep their communications secret, there are far more effective and easier ways to do so than putting on a troll avatar"

Xbox Live among game services targeted by U.S. and UK spy agencies LINK
NSA and GCHQ collect gamers' chats and deploy real-life agents into World of Warcraft and Second Life
___________
Amid U.S.-Iran Thaw, Israel Develops Military Options LINK

Experts to thrash out workings of Iran nuclear deal (Followup) LINK
Technical experts from Iran, world powers and the UN atomic watchdog were due to start working out on Monday the nuts and bolts of implementing last month's landmark nuclear deal ... In particular the two-day Vienna meeting will seek to nail down the start date of Iran's promised six-month freeze of parts of its nuclear work, how this will be monitored and when sanctions will be eased

[analysis]: Experts Predict Saudi Arabia Will Reach Out To Iran Soon LINK

Hagel: U.S. to Sell Weapons to GCC States as a Block LINK

Israel orders two German destroyers to defend gas fields LINK

Syrian army retakes road needed to ship out chemical arms LINK

Patriot Act author: Obama's intel czar should be prosecuted LINK
Rep. James Sensenbrenner Jr., the original author of the Patriot Act, says Director of National Intelligence James Clapper should be prosecuted for lying to Congress ... "Lying to Congress is a federal offense, and Clapper ought to be fired and prosecuted for it ... The only way laws are effective is if they're enforced ... If it's a criminal offense - and I believe Mr. Clapper has committed a criminal offense - then the Justice Department ought to do its job"

Texas college student shot dead by campus police officer LINK

New Mexico police officer suspended after shooting at minivan full of kids LINK

Obama calls on Congress to extend jobless benefits LINK

Twin volcanoes erupt on volcanic island of Vanuatu LINK

[scientists]: Method of recording brain activity could lead to mind-reading devices LINK

Abomination Alert: [sodomy-based] Weddings 17% of Washington Marriages LINK

Exercise 'significant role' in reducing risk of dementia, long-term study finds LINK
HEALTH HIGHLIGHTS: Join the Sound Body Yahoo group (part of the Christian Media ministry) to receive regular health eblasts LINK
________________________________

"It always seems impossible until it's done."
Nelson Mandela
________________________________
From the Editor: This newspage is currently updated on Monday, Wednesday and Friday.
Please put our address in your address book: CMediaNews@yahoo.com

Worldwatch was edited today by Editor Robert Ellis, with help from Claire Mason.
________________________________
BROADCAST NOTES
________________________________
(Video) 7 hours of live video streaming are available each evening at GEOtelevision.net. The video streaming starts at 4 PM Pacific, and currently features The Apocalypse Chronicles, Sound Body, Secret Sixes and Streamwars.
Christian Media plans to gradually expand the GEO TV stream schedule until we are able to resume 24/7 programming.
(Audio) The Christian Media Network broadcasts 24/7 on multiple audio streams, and features prophecy and Christian doctrinal material. To listen, use the links at the top of the page, or go to ChristianMediaNetwork.com for the program schedule.

Our 2nd radio network is GEO, heard at GEOmedianetwork.com on a 24/7 basis. GEO runs Patriot, Alternative Health, and a variety of preaching programs.

Our 3rd radio network is called The V Channel. It features the Paranormal, the Exotic, and the Unusual. Topics are wide open on V, with plenty of coverage of UFO's, the Nephilim, and the Supernatural. V is heard on the net at Vchannel.us on a 24/7 basis.
________________________________
RADIO STREAM LINKS
________________________________
---
Click here to make the Daily your homepage
---
Broadcast Notes:
---
The Apocalypse Chronicles
Internet Television
---
CM Weekly News Broadcast

with Robert Ellis

Broadcasts:
Monday 1 PM (PST)
Tuesday 2 PM on GEO
Wed 11 AM on V Channel
---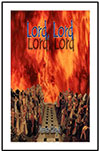 Lord Lord - Book
Those Famous words, familiar to Christians reading the New Testament, are spoken at the time of judgement, when the Bible says MANY will be turned away. Most believers are also aware of the ominous response in which Christ tells this "many" to depart from Him, as He never knew them.
Details Here!

---


The Remnant of Israel Revisited - Book
This brand new title from James Lloyd picks up hwere his previous books, The Remnant Of Israel, and The Remnant In Romans left off.
Details Here!

---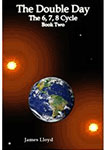 The Double Day - Book
This is a stunning work, which adds an important new perspective to the remarkable prophetic formula known as the 6,7,8 Cycle. The pattern, shows man and his efforts represented by the number 6 (man was created on the 6th day), encountering Christ (represented by the divine 7), combining to produce the 8 - the number of new beginnings.
Details Here!

---


The Two Witnesses - Book
After years of prophetic work, this is his first look at the provocative subject. In this amazing material, James refutes the commonly offered identifications for the Two Witnesses, instead approaching the subject from the Remnant perspective.
Details Here!

---


American Babylon - Book
Written in 2011, American Babylon represents a return to the begining for author James Lloyd. His first published work, Beyond Babylon, was written 20 years ago, and 60 titles later, American Babylon reflects the prophetic depth that decades of research and study can generate.
Details Here!

---


Aliyah - DVD
A new television presentation from James Lloyd, the Aliyah (a word which means to ascend) to Jerusalem was installed in the heart of the law and the prophets.
Details Here!

---

The Fig Tree - DVD
A new DVD addressing the metephor used by Jesus Christ indentifying Israel as the Fig Tree. Drawn from the Apocalypse Chronicles TV Show featuring James Lloyd, this 2 hour video presents the multiple analogies in which Israel is seen in the similitude of a Fig Tree.
Details Here!

---

Prophecies Of The Pre-Messiah - DVD
This is an unprecedented television production from Christian Media, in which James Lloyd produced 8 hours of video, in a verse by verse analysis of the book of Nehemiah.
Details Here!

---
---
---
What Is
THE BLAST?
---
The Reckoning

His Reward Is With Him
Online Essay refuting the Sacred Name System
Preparations For The Coming Plague?
88 Dead Microbiologists
Sound Body
The Latest Findings On Mad Cow Disease
Link Here!
PEAK OIL - Are You Ready For $5 A Gallon?
Abortionist Dr. George Tiller gunned down by former Prophecy Club organizer Scott Roeder
---
Censorship 2009

AOL Isn't The Only One Blocking Net Access To CMN - Are You Financially Supporting Internet Censorship By Using These Companies?
April 2006 Update!

AOL Caught Again blocking Net Addresses Of Opponents - Are You Still With Antichrist On Line?
Real Life Tragedy:
Puppies Killed As AOL Blocks Rescue
Corporate Power Run Amok:

- The Menace Of AOL's Monopolistic Practices
- Earthlink Rips Off Christian Ministry
---
Help row the CMN boat
Click on the oar
to donate with Paypal
---
Online CM Fellowship
For Remnant Believers

To join
send an email to james@christianmedianetwork.com

Volunteer Programs - If you'd like to serve the cause of Christ, we have Internet volunteer programs in place - just email James Lloyd at the above address

---
LAST WEEK'S NEWS ARCHIVE
---
THIS WEEK'S NEWS ARCHIVE
---