CHRISTIAN MEDIA
WORLDWATCH
---
MAY 17, 2013
Syrian-Israeli war of words via Putin edges into Syrian-Hizballah war of attrition

Russian President Vladimir Putin and Prime Minister Netanyahu ended their three-hour meeting in Sochi Tuesday, May 14, at loggerheads on Syria. In fact, Putin warned his guest that Israel and its army, the IDF, were heading for war with Syria in which Russia might well be involved – and not just through the advanced S-300 anti-air missiles supplied to the Assad government. The case Netanyahu and Military Intelligence chief Major General Aviv Kochavi put before Putin and Russian foreign intelligence chief, SVR Director Mikhail Fradkov, fell on deaf ears.
They found the Russian leader further infuriated by the docking that day at Israel's Red Sea port of Eilat of the USS Kearsarge, carrying 1,800 marines and a consignment of 20 V-22 Osprey helicopters which US Defense Secretary Chuck Hagel had promised to supply to Israel during his April visit.
Putin viewed the stationing of US forces in the Gulf of Aqaba just two hours away [from] the Israeli-Syrian border for repelling Syrian-Iranian-Hizballah aggression against Israel or Jordan – signaled by the Kearsage's arrival - as an act of bad faith by Washington. On the one hand, they want us to cooperate for an international conference to end the bloodshed in Syria, while on the other, they deploy military forces, he complained to Netanyahu.
The Israeli prime minister countered with a warning that Israel would continue to strike advanced weapons in Syria that were destined for Hizballah. And if President Bashar Assad hit back for Israel's May 5 bombardment of weapons stores on Mount Qassioun near Damascus, Israel would intensify its bombardments of Syrian military targets and weapons until Assad was left to fight off rebel assaults empty-handed.
Putin rejected this threat as implausible.
Neither Putin nor Netanyahu put all their cards on the table, but the conversation ended with the Russian leader fully confident that his capabilities for safeguarding Assad were greater than Israel's ability to destroy him.
In the end, Netanyahu and his party arrived home Tuesday evening with a bad feeling. They were certain that Moscow had given Assad the green light to go through with his threat to make the Syrian Golan and the Horan of southern Syria "a front for resistance" – i.e. the platforms for embarking on a war of attrition against northern Israel with the help of a flow of advanced weapons to Hizballah.
The Syrian ruler is strongly encouraged to adopt this path by Tehran. Hizballah's leader Hassan Nasrallah has embraced it. And the radical Palestinian leader, Ahmed Jibril, head of the Assad-satellite Popular Front-General Command, has eagerly offered his services.
And indeed, Wednesday, the day after Netanyahu's trip to Sochi, Jibril's group let loose with mortar fire on the Israeli Mt. Hermon ski site, firing from a Syrian army position.
Israeli military sources confirmed later that these were no stray shells from a Syrian-army-rebel battle as in former cases, but a deliberate attack. In Jerusalem, it was taken as a direct consequence of Moscow's account to Assad of the conversation between the Russian and Israeli leaders. They concluded that Assad took it for granted that he was now at liberty to go on the offensive against Israel.
Wednesday night, Netanyahu's office reacted to this deterioration with a swift and strong warning.
Israeli media were informed bluntly that if Assad chose to retaliate for Israel's air strikes, he would be removed from power.
That same night, "a senior Israeli official" contacted the New York Times with a more detailed warning quoted by the paper: "If Syrian President Assad reacts by attacking Israel, or tries to strike Israel through his terrorist proxies, he will risk forfeiting his regime, for Israel will retaliate."
Within hours, early Thursday morning, May 16, Jerusalem had its answer from Damascus.
A Palestinian group calling itself "Martyrs of the Abdel Qader al-Husseini Brigades" (named for the commander of a Palestinian force fighting Israel in its 1948 War of Independence) claimed responsibility for the "rockets" aimed at an Israeli military observation post in the Golan Heights. They were fired in honor of Nakba Day, said the statement released in Damascus "We are not celebrating but avenging the blood of our martyrs."
A video showing the launch was appended.
Palestinian terrorist groups habitually use made-up names when claiming attacks, a practice often followed by al Qaeda, but this one was easily identified by Israel and taken to mean that Assad had begun using what the Israeli official referred to in the New York Times as "his terrorist proxies."
Depending on the next move decided on by Prime Minister Netanyahu, Defense Minister Moshe Ya'alon and Chief of Staff Lieutenant General Benny Gantz, this incident could mark the tipping-point of a slide towards a war confrontation against Israel by Syria, Hizballah and other Assad proxies. [no further content]
Source: debka.com LINK

Note: see these related stories:
Putin Again Warns Netanyahu Hands Off Syria LINK
Israel Justice Minister Slams Russia Arms To Syria - The New York Times reported senior US officials as saying that Moscow dispatched an advanced version of the Yakhont anti-ship cruise missiles Russia has previously provided to Syria ... The missiles provide "the Syrian military a formidable weapon to counter any effort by international forces to reinforce Syrian opposition fighters by imposing a naval embargo, establishing a no-fly zone or carrying out limited airstrikes," the New York Times said LINK
Benghazi e-mails unleash flood of questions

Dozens of e-mails released by the White House reveal that Obama administration officials were behind the crafting of a false narrative about the attack in Benghazi, Libya. The communications raise questions about who called the shots and why, say an analyst and a lawmaker involved in the investigation.
According to the documents, officials at the State Department, CIA and White House national security staff heavily revised a CIA memo to remove all references to Islamist extremists known to have participated in the attack on the U.S. Consulate in Libya.
The revisions also removed the CIA's claims that the agency had issued repeated warnings to the State Department about the threat of al-Qaeda-linked militants in Benghazi.
Among the unknowns:
· Why were the revisions made?
· Why did Secretary of State Hillary Rodham Clinton testify before Congress that the edits were a product of the intelligence community when State officials had made many of the requests for alterations?
· Why did the White House say it made no substantive edits when the e-mails show officials there helped lead the process for changes?
· Where did the story come from that the attack grew from a protest against an anti-Islam video? The video was mentioned once in 100 pages of e-mails, but it was a central theme of Obama's and Clinton's description of the event.
"It's widely accepted as fact now that what the White House was spewing was demonstrably false," says Rep. Jason Chaffetz (R-Utah), who is on the House Oversight and Government Reform Committee. "I think there was clarity in the beginning, but it became obscured by fiction over the course of time." . . . .
The e-mails from September 14-15 show that the State Department was "the key driving force for the revisions," says Thomas Joscelyn, an analyst with the Foundation for the Defense of Democracy in Washington.
The White House has since acknowledged what the CIA stated from the beginning: The Benghazi attack was a planned terrorist attack.
Chaffetz says many more documents need to be released to explain why the truth didn't come out right away.
Major revisions to the CIA memo were requested by Victoria Nuland, then-spokeswoman for the State Department, who said changes were needed to "resolve all my issues or those of my building leadership." The e-mails do not state what leaders she referred to.
Protests to the video "came to be the central focal point" of the administration's explanation of how the attack happened, Chaffetz says, but no such protest happened outside the consulate.
Chaffetz says it's "a mystery that only the White House can clarify." . . . .
Maryland Rep. Elijah Cummings, ranking Democrat on the oversight committee, said the e-mails show that State Department and other administration officials altered the memo "to protect the FBI's ongoing criminal investigation and our nation's intelligence operations."
He accused Republicans of making "reckless accusations" that the White House scrubbed the talking points for political reasons.
Yet another question is why then-CIA chief David Petraeus, who expressed displeasure with the final talking points, did not act more forcefully to prevent the watered down version of his memo from being presented to lawmakers and the public.
"As CIA director, he has an ability to shape the narrative, and if he thinks the narrative is incorrect, he has a duty to speak up," Joscelyn said . . . .
Evidence for [the CIA's] conclusions that the attack was preplanned by an al-Qaeda-linked terrorist group came from the claims of terror group Ansar al-Sharia and witness accounts forwarded by the CIA station chief in Tripoli.
Even top State officials had acknowledged that fact before the process to edit it out began, Chaffetz said.
Chaffetz said one e-mail, which was sent the day after the attack by Beth Jones, State's acting assistant secretary for Near Eastern Affairs, to several high ranking State Department officials, described how she corrected the Libyan ambassador to the United States for suggesting the Benghazi attack may have been perpetrated by loyalists to ousted Libyan leader Moammar Gadhafi.
Jones wrote to her supervisors, Chaffetz says, that the al-Qaeda-linked Libyan group Ansar al-Sharia was behind the attack.
Source: usatoday.com MORE

Note: see these related items:

Benghazi Dump: Teleconference Transcript Missing LINK

Commentary: Obama's 2,880 Minute Gap - Nixon released the Watergate Tapes with an 18 minute gap LINK
White House Benghazi Documents Show CIA [And State department] Both Wanted Terror References Removed From Talking Points LINK

It's All Getting A Bit Tricky Dick In Barack Obama's White House - The president is just as vulnerable to scandal as his predecessors [Comparing 'Dirty Barry' to 'Tricky Dick'. - Ed.] LINK

Retired 4 Star Admiral Blows Whistle On Benghazi (1-17-13) - According to a report from the Washington Times, retired 4 Star Admiral James Lyons reveals that the attack on Benghazi was a bungled kidnapping attempt to be perpetrated upon Ambassador Stevens ... This was to appear to be a hostage exchange for a terrorist prisoner who was to be released in trade for a supposedly captured US ambassador ... The trade would have been for Omar Abdel Rahman an international prisoner, known as the Blind Sheikh ... This apparent abduction by terrorists of our ambassador and then negotiated trade for the Blind Sheikh would have been the "October Surprise" that would have elevated President Obama's flagging popularity and boosted his approval ratings for a re-election ... A dramatic prisoner exchange that saved our ambassador's life ... However, something went horribly wrong ... Navy Seals Tyrone Woods and Glen Doherty refused a stand down order and began doing their job of protecting the ambassador using force LINK
U.S. Justice orders probe into IRS

WASHINGTON -- US justice authorities said Tuesday they had launched a criminal probe into the Internal Revenue Service's targeting of conservative groups, as the White House denied involvement in the scandal.
Attorney General Eric Holder said he had ordered an investigation into the federal tax authority's treatment of Tea Party non-profit groups, to see if it had violated any criminal laws.
"The FBI is coordinating with the justice department to see if any laws were broken in connection with those matters related to the IRS," Holder told reporters.
"Those were, I think, as everyone can agree, if not criminal, they were certainly outrageous and unacceptable," Holder said.
"But we are examining the facts to see if there were criminal violations."
The White House meanwhile denied any ties to the IRS action which, coming together with two other fresh scandals, have put President Barack Obama's administration in a tight squeeze just months into his second term.
Pressed by reporters to confirm that no member of the White House political or governing team had been involved in the IRS program, Obama's spokesman Jay Carney replied "Yes."
But Carney demurred when asked what action Obama would take on the case, after having said Monday that if true, the IRS actions would be "outrageous".
"We're going to wait and see what the facts are based on the independent inspector general review," Carney said.
On Friday, the IRS admitted targeting around 75 non-profit groups associated with the ultra-conservative Tea Party movement, as well as other political non-profits, for special examination in 2011-2012, as Obama fought a furious battle for reelection against conservatives.
The news triggered a furious response from Republican officials against Obama's administration.
Officials of the IRS, an independent agency within the US Treasury Department, have denied that the probes were partisan.
They involved the claim of non-profit status by newly-formed, so-called 501(c) groups - many of which were actively involved advocating political stances both sides of the political spectrum. [no further content]

Source: AFP / channelnewsasia.com LINK

Note: see these related stories:

IRS 'Inappropriate' To Target Conservative Groups - A 54-page report to Congress, overseen by Acting Deputy Inspector General for Audit Michael McKenney, did not explicitly mention acts of criminality but highlighted an overly ambitious review of applications from groups that could be seen as seeking the defeat of President Barack Obama and his Democrats in the 2012 elections LINK

Justice Investigating IRS Targeting Of Tea Party - Three congressional committees already are investigating the IRS for singling out tea party and other conservative groups during the 2010 congressional elections and the 2012 presidential election ... But Holder's announcement would take the matter to another level if investigators are able to prove that laws were broken LINK

Bipartisan Congressional Demand: Provide All Communications Between IRS And White House About Targeting Conservatives ... Warns: Don't Destroy, Modify Or Remove Any Documents - Acting IRS Commissioner Steven Miller will testify before the full House Ways and Means Committee on Friday alongside Russell George, the Treasury Inspector General for Tax Administration whose office has just completed an audit of the IRS on this issue LINK

Top IRS Official Didn't Reveal Tea Party Targeting - The IRS said acting IRS Commissioner Steven Miller was first informed on May, 3, 2012, that applications for tax-exempt status by tea party groups were inappropriately singled out for extra scrutiny ... At least twice after the briefing, Miller wrote letters to members of Congress to explain the process of reviewing applications for tax-exempt status without disclosing that tea party groups had been targeted ... On July 25, 2012, Miller testified before the House Ways and Means oversight subcommittee, but again did not mention the additional scrutiny - despite being asked about it LINK

Obama Says Had No Prior Knowledge Of Tax Abuses LINK

IRS Official In Charge During Tea Party Targeting Now Runs Health Care Office - Sarah Hall Ingram served as commissioner of the office responsible for tax-exempt organizations between 2009 and 2012 ... But Ingram has since left that part of the IRS and is now the director of the IRS' Affordable Care Act office LINK

News Update: Bill Blocks IRS From Enforcing Obamacare - Lawmaker: 'We're going to do all we can to make certain it doesn't get that power' LINK
Government probe obtains wide swath of Associated Press phone records

WASHINGTON (AP) -- The Justice Department secretly obtained two months of telephone records of reporters and editors for the Associated Press (AP) in what the news cooperative's top executive called a "massive and unprecedented intrusion" into how news organizations gather the news.
The records obtained by the Justice Department listed outgoing calls for the work and personal phone numbers of individual reporters; for general AP office numbers in New York, Washington and Hartford, Connecticut; and for the main number for the AP in the House of Representatives press gallery, according to attorneys for the AP. It was not clear if the records also included incoming calls or the duration of the calls.
In all, the government seized the records for more than 20 separate telephone lines assigned to AP and its journalists in April and May of 2012. The exact number of journalists who used the phone lines during that period is unknown, but more than a hundred journalists work in the offices where phone records were targeted, on a wide array of stories about government and other matters.
In a letter of protest sent to Attorney General Eric Holder on Monday, AP President and Chief Executive Officer Gary Pruitt said the government sought and obtained information far beyond anything that could be justified by any specific investigation. He demanded the return of the phone records and destruction of all copies.
"There can be no possible justification for such an overbroad collection of the telephone communications of the Associated Press and its reporters. These records potentially reveal communications with confidential sources across all of the newsgathering activities undertaken by the AP during a two-month period, provide a road map to AP's newsgathering operations and disclose information about AP's activities and operations that the government has no conceivable right to know," Pruitt said.
The government would not say why it sought the records. Officials have previously said in public testimony that the U.S. attorney in Washington is conducting a criminal investigation into who may have provided information contained in a May 7, 2012, AP story about a foiled terror plot. The story disclosed details of a CIA operation in Yemen that stopped an al-Qaida plot in the spring of 2012 to detonate a bomb on an airplane bound for the United States . . . .
Prosecutors have sought phone records from reporters before, but the seizure of records from such a wide array of AP offices, including general AP switchboards numbers and an office-wide shared fax line, is unusual.
In the letter notifying the AP, which was received Friday, the Justice Department offered no explanation for the seizure, according to Pruitt's letter and attorneys for the AP. The records were presumably obtained from phone companies earlier this year although the government letter did not explain that. None of the information provided by the government to the AP suggested the actual phone conversations were monitored . . . .
Rules published by the Justice Department require that subpoenas of records of news organizations must be personally approved by the attorney general, but it was not known if that happened in this case. The letter notifying AP that its phone records had been obtained through subpoenas was sent Friday by Ronald Machen, the U.S. attorney in Washington . . . .
The Justice Department lays out strict rules for efforts to get phone records from news organizations. A subpoena can be considered only after "all reasonable attempts" have been made to get the same information from other sources, the rules say. It was unclear what other steps, in total, the Justice Department might have taken to get information in the case.
A subpoena to the media must be "as narrowly drawn as possible" and "should be directed at relevant information regarding a limited subject matter and should cover a reasonably limited time period," according to the rules.
The reason for these constraints, the department says, is to avoid actions that "might impair the news gathering function" because the government recognizes that "freedom of the press can be no broader than the freedom of reporters to investigate and report the news."
News organizations normally are notified in advance that the government wants phone records and then they enter into negotiations over the desired information. In this case, however, the government, in its letter to the AP, cited an exemption to those rules that holds that prior notification can be waived if such notice, in the exemption's wording, might "pose a substantial threat to the integrity of the investigation."
Source: Associated Press / myway.com MORE

Note: see these related items:

Media Coalition Letter Of Protest To Attorney General Eric Holder - Letter from the Reporters Committee for Freedom of the Press to Attorney General Eric Holder, protesting the Justice Department's subpoena of Associated Press phone records LINK

Commentary: Spying On Members Of The US Congress: DoJ Tapped Congressional Rooms As Well As Reporters' Offices - Has the Obama Department of Justice Violated the Separation of Powers? ... California Congressman Devin Nunes (R-California) says that the Department of Justice tapped phones in the rooms where Congress members speak informally and off the record, eat, sleep and socialize when they're not on the floor of the House of Representatives or in their individual offices ...These rooms are known as "cloak rooms", which are the spaces in which a lot of informal conversations occur … both between Congress members, and Congress members and reporters LINK

Commentary: The Associated Press (AP) Spying Scandal And The Crisis Of American Democracy - An urgent warning is necessary: The assault on democratic rights is far more advanced than the American people realize ... Every basic democratic right included in the Bill of Rights - freedom of the press, freedom of association, free speech, the protection against warrantless searches and seizures, due process, the right to a trial by jury and public counsel, the ban on torture - has been systematically undermined LINK
________________________________

NEWS BRIEFS
________________________________
Israel Hints at New Strikes ... Warning Syria Not to Hit Back

WASHINGTON -- In a clear warning to Syria to stop the transfer of advanced weapons to Islamic militants in the region, a senior Israeli official signaled on Wednesday that Israel was considering additional military strikes to prevent that from happening and that the Syrian president, Bashar al-Assad, would face crippling consequences if he retaliated. "Israel is determined to continue to prevent the transfer of advanced weapons to Hezbollah," the Israeli official said. "The transfer of such weapons to Hezbollah will destabilize and endanger the entire region." "If Syrian President Assad reacts by attacking Israel, or tries to strike Israel through his terrorist proxies," the official said, "he will risk forfeiting his regime, for Israel will retaliate." The Israeli official, who had been briefed by high-level officials on Israel's assessment of the situation in Syria, declined to be identified, citing the need to protect internal Israeli government deliberations. He contacted The New York Times on Wednesday. The precise motives for Israel's warning were uncertain: Israel could be seeking to restrain Syria's behavior to avoid taking further military action, or alerting other countries to another military strike. That would increase the tension in an already fraught situation in Syria, where a civil war has been raging for more than two years. There could be a secondary audience for the warning, analysts said, in Hezbollah and its primary supporter, Iran. Hezbollah, which is based in Lebanon, has said in recent days it could use weapons supplied by Iran to retaliate for recent Israeli strikes on Syria. MORE

Critics assail Israeli silence on Arab peace plan

JERUSALEM (AP) -- On the surface, the Arab League's improved peace initiative offers Israel everything it ever dreamed of - normal relations with an entire region that has long objected to the very existence of the Jewish state, and even the chance to keep some war-won land. But two weeks after U.S. Secretary of State John Kerry persuaded Arab leaders to reissue their 2002 offer with new incentives, Israel is maintaining a striking silence, and critics are accusing Prime Minister Benjamin Netanyahu of missing a historic chance. "We are speaking of an opportunity that must be seized to renew the diplomatic process," former Prime Minister Ehud Olmert told The Associated Press in a statement. "It's a very important development." . . . Netanyahu's spokesman, Mark Regev, said the Israeli leader was keeping quiet to avoid jeopardizing Kerry's efforts to restart talks. Kerry has been shuttling between the sides in recent weeks and is expected to return to the region later this month. "If we are going to achieve ... a return to talks, it will be done through the success of a very discrete negotiating process going on at the moment," Regev said. "It would be wrong to interpret silence as either acceptance or rejection" of the Arab plan, he said. American officials have tried to play down Netanyahu's silence, saying they are pleased with [Netanyahu's chief peace negotiator, Tzipi Livni's] public embrace of the Arab plan's modifications. Arab League officials did not respond to requests for comment. MORE

U.N., Russia call for urgent Syria conference

MOSCOW -- UN chief Ban Ki-moon and Russia agreed Friday that a peace conference on Syria should be held "as soon as possible" even as Moscow defied growing global pressure over its arms supplies to the Damascus regime. Ban met Foreign Minister Sergei Lavrov ahead of talks later Friday with Russian President Vladimir Putin about an impending international meeting on Syria that should include representatives of the two warring parties for the first time. "There are high expectations and the meeting should be held as soon as possible," Ban told reporters alongside Lavrov. Russia's top diplomat added: "The sooner this conference is held, the better." But Lavrov still cautioned that it was too early to name the date of the Geneva talks - now expected for the first half of June - because the actual makeup of the Syrian delegations had not yet been decided. "We have to come up with a decision about the Syrian delegations and the group of this conference's participants," Lavrov said. "Nothing is possible without this." The new talks are meant to include both the fiercest rebels and members of the regime - a difficulty considering some opposition members' refusal to recognise Assad as a negotiating partner. Moscow is also calling for the inclusion on this occasion of its trading partner Iran and US ally Saudi Arabia as a counterweight. MORE

Syria regime to refuse 'dictate' at peace meet

DAMASCUS -- The Syrian regime and its allies will refuse any "dictate" at an international peace conference, particularly concerning the departure of President Bashar al-Assad, a minister said. The Syrian opposition and several of its allies have repeatedly demanded the departure of Assad in order to end the bloody conflict roiling Syria for more than two years. "Syria will not accept any dictate and its friends will not accept it either," deputy foreign minister Faisal Muqdad said in an interview with Syrian state television Al-Ikhbariya late Tuesday. Syria's key allies, Russia and Iran, has backed Damascus's insistence that Assad's departure is not on the table. On Tuesday, Syrian Information Minister Omran al-Zohbi also said Assad's departure was not up for discussion. "We will not allow anyone to impose conditions on us ... that affect the principle of sovereignty," he said, adding that the leader's future was an issue for the "Syrian people and the ballot box." MORE

Note: see these related items:

Putin: Moscow Will Promote Preservation Of Syria's Territorial Integrity And Sovereignty - Prior to the second Geneva conference on Syria a negotiating team should be formed representing all opposition forces, except for terrorist groups said Russian Foreign Minister Sergei Lavrov commenting on the developing situation before the conference LINK

Syria Conference Plans Dogged By Russian Insistence That Iran Take Part ... Differences Over A Role For Assad - Russian Foreign Minister Sergei Lavrov said in an interview posted on his foreign ministry website Thursday that Iran should be involved in the forthcoming conference, and expressed the view that some Western powers wanted to "narrow the circle of outside participants," so as to preset the agenda and outcome LINK

Commentary: Obama Administration Hopes Putin Will Deliver Assad - As for Mr. Putin, there's no sign that he has altered his principal objective in Syria, which is to prevent a regime change promoted by the West LINK

Obama and Erdogan demand Assad step down

WASHINGTON -- US President Barack Obama and Turkey's Prime Minister Recep Tayyip Erdogan insisted on Thursday that Syria's Bashar al-Assad must quit power as part of moves to end Syria's bloody civil war. The leaders met in Washington amid a flurry of shuttle diplomacy between world and regional powers, manoeuvring ahead of a planned international conference that Washington and Moscow have proposed to halt the violence. At a joint White House news conference, the Turkish and US leaders restated their position, but Obama admitted: "There is no magic formula for dealing with an extraordinarily violent and difficult situation like Syria's." The talks came a day before another key player, Russian President Vladimir Putin, was to meet UN Secretary General Ban Ki-moon, and one day after UN members voted to condemn an "escalation" by Assad's forces. And even as Obama and Erdogan were meeting, Israeli officials told AFP that John Brennan, director of the US Central Intelligence Agency, had arrived in Israel for talks on the Syrian crisis. MORE

Note: see also Erdogan Plans Gaza Visit For June ... Will Also Go To West Bank - Erdogan has said his visit would be aimed at pushing for an end to Israel's embargo on the Gaza Strip, but Washington fears it could damage the truce Obama brokered between Washington's two key regional allies LINK

Qatar, CIA tighten coordination of arms flows [to Syria]

DOHA/BEIRUT -- Qatar, which has taken a lead in arming the Syrian opposition, is coordinating with the CIA and has tightened control of the arms flow to keep weapons out of the hands of al-Qaeda-linked Islamist fighters, according to rebels and officials familiar with the operation. With Britain and France discussing lifting an EU ban on arming the rebels fighting President Bashar Assad, Western countries are concerned about making sure no arms end up in the hands of groups like the Nusra Front which has pledged support for al-Qaeda and which Washington considers a terrorist group. Rebel fighters in Syria say that in recent months the system for distributing arms has become more centralized, with arms being delivered through opposition National Coalition's General Command, led by Salim Idriss, a general who defected to the opposition and is a favorite of Washington. Qatar mostly sends arms to rebels operating in the north of Syria, while Saudi Arabia, another rich Gulf Arab kingdom, sends weapons to fighters operating in the south, several rebel commanders said. "The Qataris are now going through the coalition for aid and humanitarian issues and for military issues they are going through the military command," a commander in northern Syria interviewed from Beirut said . . . Qatari shipments have resumed with tighter controls exerted from the palace of Qatar's emir, Sheikh Hamad bin Khalifa al-Thani, in consultation with the U.S. Central Intelligence Agency, said a senior Qatari security official. "There's an operations room in the emir's diwan [office complex], with representatives from every ministry sitting in that room, deciding how much money to allocate for Syria's aid," the Qatari official said. "There's a lot of consultation with the CIA, and they help Qatar with buying and moving the weapons into Syria, but just as consultants," he said. The CIA declined to comment. MORE

[Human Rights Watch]: Evidence of torture by regime in Syria's Raqa

BEIRUT -- Documents and torture equipment found in Syrian security buildings in rebel-held Raqa show detainees were tortured when President Bashar al-Assad's regime held sway over the city, Human Rights Watch (HRW) said on Friday. A team of researchers working for HRW toured Raqa in northern Syria in April, a month after the city fell into rebel hands, and found the evidence, the New York-based watchdog said in a statement. "The documents, prison cells, interrogation rooms, and torture devices we saw in the government's security facilities are consistent with the torture former detainees have described to us since the beginning of the uprising in Syria," said HRW deputy Middle East director Nadim Houry. MORE

Iran in parallel nuclear talks in Vienna, Istanbul

VIENNA -- Iran held two sets of talks Wednesday aimed at easing tensions over its nuclear programme, but prospects for any breakthrough were low ahead of next month's elections in the republic. In Vienna, the UN atomic agency, the International Atomic Energy Agency (IAEA), pressed Iranian officials to grant access to sites, documents and scientists involved in Tehran's alleged efforts to develop atomic weapons. Separate but linked Wednesday evening talks in Istanbul will see EU foreign policy head Catherine Ashton meet Iran's chief nuclear negotiator Saeed Jalili for the first time since fruitless six-party negotiations in Kazakhstan in April. The International Atomic Energy Agency says that there is "overall, credible" evidence that until 2003, and possibly since, Iranian scientists conducted research into developing the bomb. Iran says the IAEA's findings are based on faulty intelligence from foreign spy agencies such as the US CIA and Israel's Mossad - intelligence it complains it has not even been allowed to see. MORE

Battles in Pakistan Tribal Area Displace Thousands

A new offensive by the Pakistani military against militants in a northwestern tribal area has displaced thousands of people in the past week, an official said Wednesday. For years, Pakistan has been battling militant groups such as the Taliban in the tribal regions bordering Afghanistan. Civilians are often caught in the middle of the fighting, and hundreds of thousands of people have been displaced over the years of conflict. About a week ago, the military launched a new push in Kurram, one of seven Pakistani tribal regions near the Afghan border, the official and displaced people said. Details of the fighting have not been revealed so far but on Wednesday, Mujahid Hussain, chief of disaster management efforts in the Kurram tribal area said an estimated 35,000 and 49,000 have left their villages in the area. The Pakistani military has launched numerous operations in the past to displace militants based in Kurram and other areas who often travel back and forth into Afghanistan. MORE

Judge refuses to halt Governor Jan Brewer's order denying driver's licenses for young immigrants (Arizona)

PHOENIX -- A judge on Thursday refused to halt Governor Jan Brewer's order that denies driver's licenses for young immigrants in Arizona who have gotten work permits and avoided deportation under an Obama administration policy. The decision by U.S. District Judge David Campbell rejects the argument by immigrant rights advocates who said Brewer's policy was unconstitutional because it's trumped by federal law. Arizona's refusal to view those in President Barack Obama's Deferred Action for Childhood Arrivals program as legal residents has become the most visible challenge to his announcement in June that some young immigrants would be protected from deportation. The Department of Homeland Security has said immigrants with work permits issued under the policy are lawfully present in the U.S. The ruling marked an overall victory for Brewer, though the groups challenging her policy prevailed on one front. Campbell said the immigrant rights advocates are likely to succeed in arguing that the state lets some immigrants with work permits get driver's licenses but won't let immigrants protected under Obama's program to pursue the same benefit. Brewer's lawyers argued that Obama's policy isn't federal law and the state has the authority to distinguish between immigrants with work permits who are on the path toward permanent residency and those benefiting from Obama's policy. The state's lawyers argued Arizona isn't violating its own policy by refusing to grant licenses to the immigrants in the program, because the youths haven't been granted legal protections by Congress. MORE

Judge: Cell phone users 'have no legitimate expectation of privacy'

A federal judge recently ruled that if someone has their cell phone turned on, their location data does not deserve protection under the Fourth Amendment, meaning law enforcement can track individuals without a search warrant. New York magistrate judge Gary Brown decided in favor of Drug Enforcement Administration (DEA) agents who were seeking his approval over a warrant on a doctor who they suspected was being paid for issuing thousands of prescriptions. The warrant would have compelled the physician's phone company to provide real-time tracking data from his cell. Brown, certainly to the delight of police, issued a 30-page brief outlining his opinion that, by carrying a cell phone, someone is essentially waiving their Fourth Amendment right to due process. "Given the ubiquity and celebrity of geo-location technologies, an individual has no legitimate expectation of privacy in the prospective of a cellular telephone where that individual has failed to protect his privacy by taking the simple expedient of powering it off," Brown wrote . . . Chris Soghoian, a principal technologist and senior policy analyst at the ACLU, wrote that Brown's opinion was "ridiculous." "There is a big difference between location information you knowingly share with a select group of friends (or, in fact, the world) and information collected about you without your knowledge or consent," he wrote. Exactly how common this practice is throughout the law enforcement community is unclear but it has widely been reported that a Michigan police force tried to gain information about every single cell phone within the proximity of a labor protest. Congressional leaders are currently considering two laws that would address how freely police are able to bug citizens. MORE

WHO reports first patient-to-nurse spread of new SARS-like virus

(Reuters) -- Two health workers in Saudi Arabia have become infected with a potentially fatal new SARS-like virus after catching it from patients in their care - the first evidence of such transmission within a hospital, the World Health Organization (WHO) said. The new virus, known as novel coronavirus, or nCoV, is from the same family of viruses as those that cause common colds and the one that caused the deadly outbreak of Severe Acute Respiratory Syndrome (SARS) that emerged in Asia in 2003. "This is the first time health care workers have been diagnosed with (novel coronavirus) infection after exposure to patients," the Geneva-based U.N. health agency said in a disease outbreak update late on Wednesday . . . WHO experts visiting Saudi Arabia to consult with the authorities on the outbreak said on Sunday it seemed likely the new virus could be passed between humans, but only after prolonged, close contact. Initial analysis by scientists at Britain's Health Protection Agency last year found that nCoV's closest relatives were most probably bat viruses. Yet further work by a research team in Germany suggests nCoV may have come through an intermediary - possibly goats. MORE

Abortion doctor convicted of murder waives appeal ... avoids death sentence

PHILADELPHIA (CNN) -- A Philadelphia abortion provider found guilty of first-degree murder has agreed give up his right to appeal in exchange for avoiding a possible death sentence, Philadelphia's district attorney's office announced Tuesday. Dr. Kermit Gosnell, 72, was convicted Monday on three counts of murder for killing babies by cutting their spinal cords with scissors. The next step in the case was to have been the penalty phase, when jurors would have weighed whether to give Gosnell a death sentence. The arrangement erases a need for that phase. "Like any deal, there's a give and take on each side. The Commonwealth (of Pennsylvania) took away the death penalty and Dr. Gosnell gave up his right to appeal," said defense attorney Jack McMahon. "A big factor for Dr. Gosnell was his family. They've been conspicuously absent, and that's been intentional because of the media focus and whatnot. He has some younger children in high school ... and bringing them all forward for a penalty phase is something that troubled him." According to a statement from the office of Philadelphia District Attorney Seth Williams, Gosnell "agreed to waive all of his appellate rights in exchange for life in prison without the possibility of parole instead of the death penalty." He was "immediately sentenced" for the deaths of two babies. He will be sentenced on remaining charges, including the death of the third baby, on Wednesday, the statement said. MORE
Note: see these related items:
[Red Flag - graphic descriptions]
Abomination Alert #1: [More Abortion Horrors] - The new horrors, according to Life Dynamics, confirm what pro-life groups have known for years – that the atrocities are not the anomaly, but the practice, in the abortion industry LINK

[Red Flag - graphic descriptions]
Commentary: Another Gosnell? ... New Horror In Texas - Congress must take immediate action to address the brutality and lawlessness of the late-term abortion industry and protect women and babies suffering across the country LINK

Horrors Of Late-Term Abortion Continue In Albuquerque LINK

Abomination Alert #2: Man Accused Of Tricking Pregnant Girlfriend Into Taking Abortion Pill (Florida) - He is now facing the possibility of life behind bars without parole, charged with murder under a rarely used federal statute known as the "Protection of Unborn Children Act" LINK

Florist sues for violation of religious liberty (Washington)

Washington state Attorney General Bob Ferguson recently sued a Richland florist, Barronelle Stutzman, for alleged violations of state law authorizing same-sex "marriage," but now he is finding himself a defendant for allegedly trying to violate the state and federal constitutions' religious freedom provisions. "The Washington State Constitution, in Article 1, Section 11, absolutely protects 'freedom of conscience in all matters of religious sentiment, belief, and worship' and guarantees that 'no one shall be molested or disturbed in person or property on account of religion,'" according to attorneys representing Stutzman. The countersuit asks for a declaration that Ferguson's actions are "unlawful" and to enjoin similar future actions, reasonable attorneys' fees and litigation costs and "such other relief that the court deems just and equitable." The countersuit was filed by Alliance Defending Freedom attorneys on behalf of Stutzman, whom they already were defending from the attorney general's complaint. Ferguson alleges that the state can force the florist to violate her Christian beliefs and provide her artistic talents for the benefit of a same-sex "wedding." Stutzman has served homosexual clientele with a wide range of floral products over many years, and also has employed those who portray themselves as homosexual, with no issue. But she decided she could not, without violating her faith, give the appearance of endorsing same-sex "marriage" by creating special services for such an event, according to legal documents in her case. So the state attorney general sued her, claiming discrimination. She sued right back, claiming constitutional violations. "Everyone knows that plenty of florists are willing to assist in same-sex ceremonies, so the state has no reason to force Barronelle to violate her deeply held beliefs," said ADF Senior Legal Counsel Dale Schowengerdt. "In America, the government is supposed to protect freedom, not use its intolerance for certain viewpoints to intimidate citizens into acting contrary to their faith convictions. Family business owners are constitutionally guaranteed the freedom to live and work according to their beliefs. It is this very freedom that gives America its cherished diversity and protects citizens from state-mandated conformity." [emphasis added] MORE

Saudi jails Lebanese man for helping woman to convert

RIYADH -- A Saudi court jailed a Lebanese man for six years and sentenced him to 300 lashes after convicting him of encouraging a Saudi woman to convert to Christianity, local dailies reported Sunday. The same court sentenced a Saudi man convicted in the same case to two years in prison and 200 lashes for having helped the young woman flee the ultra-conservative Muslim kingdom, local daily al-Watan said. A court delivered the verdict in Khobar in the kingdom's east, where the woman and the two accused worked for an insurance company. The July 2012 case caused a stir in Saudi Arabia, which applies a strict version of Islamic Sharia law that stipulates Muslims who convert to another religion must be sentenced to death. The woman, known only as "the girl of Khobar", was granted refuge in Sweden where she lives under the protection of unspecified NGOs, according to local press reports. She had appeared in a YouTube video last year in which she announced that she had chosen to convert to Christianity. Her family's lawyer Hmood al-Khalidi said he was "satisfied with the verdict," according to the press. Both men, who could also be prosecuted over other charges including corruption and forging official documents that allowed the woman to leave the country without her family's agreement, will appeal. Saudi women are banned from travelling without their guardians' permission. [no further content] LINK
________________________________

MORE NEWS & COMMENTARY
________________________________
Note: Views expressed in the commentaries on this website are those of individual authors and not necessarily those of Christian Media Daily or our host - Christian Media Network. Quotes are obviously the opinion of the source. A quote is just a quote and these are offered without comment. Use of a news story or commentary is not an endorsement of the source website.
Commentary: How Elites and Media Minimize Dissent and Bury Truth (Paul Craig Roberts)

Excerpt:
[Ron Unz, publisher of The American Conservative] writes:
"Individuals from less trusting societies are often surprised at the extent to which so many educated Americans tend to believe whatever the media tells them and ignore whatever it does not, placing few constraints on even the most ridiculous propaganda. For example, a commentator on my article described the East German media propaganda he had experienced prior to Reunification as being in many respects more factual and less totally ridiculous than what he now saw on American cable news shows. One obvious difference was that Western media was so globally dominant during that era that the inhabitants of the German Democratic Republic inevitably had reasonable access to a contrasting second source of information, forcing their media to be much more cautious in its dishonesty, while today almost any nonsense uniformly supported by the MSNBC-to-FoxNews spectrum of acceptable opinion remains almost totally unquestioned by most Americans."
Source: informationclearinghouse.info MORE

Note: see these related items:

Our American Pravda - The realization that the world is often quite different from what is presented in our leading newspapers and magazines is not an easy conclusion for most educated Americans to accept LINK

American Pravda: Reality Television LINK
Commentary: They Are Murdering Small Business: The Percentage Of Self-Employed Americans Is At A Record Low (Michael Snyder)
Excerpt:
The percentage of Americans that are working for themselves has never been lower in the history of the United States. Once upon a time, the United States was a paradise for entrepreneurs and small businesses, but now the control freak bureaucrats that dominate our society have created a system that absolutely eviscerates them. This is very unfortunate, because by murdering small business, the bureaucrats are destroying the primary engine of job growth in this country.
One of the big reasons why there are not enough jobs in America today is because small business creation is way down. As I mentioned yesterday, entrepreneurs and small businesses are being absolutely devastated by rules, regulations, red tape and by oppressive levels of taxation. If anyone doubts that small business in the United States is dying, just look at the charts below. [see source website] Sadly, this is what the bureaucrats that run things want. They don't want us to be independent of the system. Instead, they are much more comfortable when as many of us as possible are heavily dependent on the system in one way or another. If all of us have to go running to the government or to one of the big corporations for a job, then we are much easier to control. But as the control freaks continue to construct their bureaucratic utopia, they are also killing off what once made the U.S. economy so great.
Source: onenewsnow.com MORE
Commentary: VOODOO CHRISTIANITY (Coach Dave Daubenmire)

Remember when George Bush accused Ronald Reagan of "Voodoo Economics?" Well I am more worried about "Voodoo Christianity."
Voodoo: Based on unrealistic or delusive assumptions: Deceptive or delusive nonsense.

For the mystery of iniquity doth already work: only He who now letteth will let, until He be taken out of the way. And then shall that Wicked be revealed, whom the Lord shall consume with the spirit of His mouth, and shall destroy with the brightness of His coming:
Even him, whose coming is after the working of Satan with all power and signs and lying wonders, And with all deceivableness of unrighteousness in them that perish; because they received not the love of the truth, that they might be saved.
And for this cause God shall send them strong delusion, that they should believe a lie: That they all might be damned who believed not the truth, but had pleasure in unrighteousness. [2 Thessalonians 2:7-12]

Voodoo in its most simple of terms is a religion based on superstition and "black magic." . . . .
Superstition is "A fearful or abject state of mind resulting from ignorance. Idolatry.
I would like to lay before you today the premise that superstition and idolatry has crept into our churches today. Much of what Christians believe today is "based on unrealistic or delusive assumptions" and is evidenced by "deceptive and delusive nonsense."
In short, Voodoo Christianity is running rampant in our churches.

Jesus is the light. The Bible is His Word. If you hold to a belief system that is contrary to the principles that one finds in the Bible then your belief system is faulty. Any belief that runs counter to scripture comes from the dark side. There is no "grey" area with truth . . . .

"Now the Spirit speaketh expressly, that in the latter times some shall depart from the faith, giving heed to seducing spirits, and doctrines of devils; Speaking lies in hypocrisy; having their conscience seared with a hot iron;"
A seared conscience refers to one who is no longer moved by a sense of right and wrong. Is that you? Has your conscience been seared by "Voodoo Christianity?"
If you believe that God is not upset by the murder of unborn babies and that it is possible for you to be "pro-choice" and a Christian, then you are a practitioner of Voodoo Christianity.

Although God is completely good and wants the best for all of His children He did not suffer and die on the cross to enhance your life. If you believe that Jesus died to give you a bigger house, improved finances, and a name-it-claim-it attitude towards this life then you are a practitioner of Voodoo Christianity.
God is Holy and tells us to strive to "Be ye Holy as I am Holy." The teachings in our churches that tell us that sin is not an affront to the Lord, that you can continue to go on sinning without impunity, that you can fornicate at will, that you can live with someone with whom you are not married is nothing more than Voodoo Christianity.

God is just and Christians are his enforcers of justice in the earth. To think that Jesus died on a cross to allow His Name to be besmirched in this land; To permit His Name to be removed from the minds of America's school children; To believe that morality can be taught apart from the Holy Scriptures as the foundation of all moral law is nothing short of Voodoo Christianity . . . .

Public schools have been seized by atheistic-humanists. Although the teachers may claim adherence to Jesus and the Bible, the doctrine being espoused in all of the government schools in this nation comes straight out of the Devil's rulebook. In fact, "Christian" teachers are playing on the Devil's team by teaching these deadly doctrines to innocent children. If you are part of teaching to children things that are not true then you are practicing Voodoo Christianity . . . .

Despite what Rick Warren, President Bush, and Barack Obama may say Christians and Muslims do not serve the same God. The God of the Bible is not the god of the Quran, and the god of the Talmud is not the God of the Bible. If you think they are the same then you are under a spell and are practicing Voodoo Christianity.
Jesus uttered the most intolerant message in the history of the world when He declared "I am the way, the Truth, and the Life, no one comes to the Father except by Me." To believe that there are many paths to God is nothing short of Voodoo Christianity.

If you are going to call yourself a Christian then believe what the Bible teaches, do what the Bible says, and follow the roadmap that it lays out for us. To do anything else makes you a Voodoo Christian and a follower of the dark side.

"If the light that is in you be darkness, how great is that darkness." "For ye were sometimes darkness, but now are ye light in the Lord: walk as children of light."

Source: newswithviews.com MORE
Note: The weekly archives contain all of this week's and last week's daily news editions. See the links at the lower right side of this page. Last week's archive will be available through the weekend.
________________________________

ADDITIONAL NEWS & ANALYSIS
________________________________
News Alert: Four Russian S-300 batteries shipped to Syria LINK
Moscow reports that four batteries of S-300 systems with 100-150 simultaneously deployable, guided anti-aircraft missiles have already been shipped to Syria complete with Russian military "adviser" crews ... DEBKAfile: An Israeli strike to smash this weapon in Syria could not avoid hitting its Russian crews

Syria suffers communications blackout LINK
Internet connections between Syria and the rest of the world were down, a U.S. web tracking firm said on Wednesday, and phone lines into Damascus from other countries were not working

[analysis]: Syria Endgame Approaching Fast LINK

Mursi holds crisis talks over kidnappings (Egypt) LINK
Egyptian President Mohammad Mursi Thursday held crisis talks with his defense and interior ministers over the kidnapping of policemen and soldiers in Sinai
___________
U.S. launches drone from aircraft carrier LINK
___________
[Wikileaks]: New cables 'expose' U.S. government lobbies worldwide for Monsanto, other GMO crops LINK
___________
CIA chief in Israel LINK

U.N.: Golan peacekeeping force suffers third abduction LINK
Syrian rebels seized three UN peacekeepers in the Golan Heights in the third abduction in two months in the ceasefire zone between Syria and Israel, the UN says

Iran to chair U.N. arms control forum LINK

Afghanistan: Bomb kills 15, including 6 Americans LINK

Nigerian Leader Admits Parts of the Country Now Under Control of Jihadists LINK
President Goodluck Jonathan declared a state of emergency in three northern states ... "What we are facing is not just militancy or criminality, but a rebellion and insurgency by terrorist groups which pose a very serious threat to national unity and territorial integrity"

Eric Holder Has No Idea (Video) LINK
Attorney General Eric Holder testified before the House Judiciary Committee Wednesday, and he didn't know, wasn't sure of, or simply couldn't remember a lot of information

Endless War Alert: [analysis]: Washington gets explicit: its 'war on terror' is permanent LINK
Asked at a Senate hearing today how long the war on terrorism will last, Michael Sheehan, the assistant secretary of defense for special operations and low-intensity conflict, answered, 'At least 10 to 20 years' ... A spokeswoman, Army Colonel Anne Edgecomb, clarified that Sheehan meant the conflict is likely to last 10 to 20 more years from today - atop the 12 years that the conflict has already lasted ... Welcome to America's Thirty Years War"

[analysis]: Military Says No Presidential Authorization Needed To Quell 'Civil Disturbances' LINK
A recent Department of Defense instruction alters the US code applying to the military's involvement in domestic law enforcement by allowing US troops to quell "civil disturbances" domestically without any Presidential authorization, greasing the skids for a de facto military coup in America along with the wholesale abolition of Posse Comitatus

The Fridge Has Eyes: Cara Gives Anything With A Camera Powers To See Faces, Age, Gender, More LINK
IMRSV developed software for smart advertising billboards ... But now it's bringing sight to the Internet of Things ... It could even make a toy smile back

'Big Brother' is big business? LINK
Even if your picture isn't plastered all over social networking and photo-sharing sites, facial recognition technology in public places is making it harder if not impossible to remain anonymous

Florida quietly shortened yellow light standards and lengths ... resulting in more red light camera tickets LINK

[analysis]: How Many People Have Lost Their Homes? ... U.S. Home Foreclosures are Comparable to the Great Depression LINK

[analysis]: The Cashless Society Arrives in Africa ... The 'Multipurpose' Biometric National Identity Smart Card LINK
Nigerian government partners with MasterCard to launch "multipurpose" National Identity Smart Card

EPA Slapped with Lawsuit over Ongoing Bee Deaths LINK
Lawsuit maintains the link between neonicotinoids and bee die off is 'crystal clear' ... Neonicotinoid pesticides are a newer class of chemicals that are applied to seeds before planting ... This allows the pesticide to be taken up through the plant's vascular system as it grows, where it is expressed in the pollen and nectar ... These insecticides are highly toxic to bees because they are systemic, water soluble, and pervasive ... They get into the soil and groundwater where they can accumulate and remain for many years and present long-term toxicity to the hive as well as to other species, such as songbirds ... Neonicotinoids affect insects' central nervous systems in ways that are cumulative and irreversible ... Even minute amounts can have profound effects over time

Mexico's 'Popo' volcano spews ash, molten rock LINK

'How To Watch The Sun' (Video) LINK
Video tutorial on understanding data from solar telescopes

Abomination Alert #3: Minnesota Governor to Sign Bill Allowing [sodomy-based] Marriage LINK

Prove vaccinations or no enrolment [in school] (Australia) LINK

Insurers predict 100% to 400% Obamacare rate explosion LINK
HEALTH HIGHLIGHTS: Join the Sound Body Yahoo group (part of the Christian Media ministry) to receive regular health eblasts LINK
________________________________

Be ye not unequally yoked together with unbelievers: for what fellowship hath righteousness with unrighteousness? and what communion hath light with darkness? and what concord hath Christ with Belial? or what part hath he that believeth with an infidel? and what agreement hath the temple of God with idols? for ye are the temple of the living God; as God hath said, I will dwell in them, and walk in them; and I will be their God, and they shall be my people. Wherefore come out from among them, and be ye separate, saith the Lord, and touch not the unclean thing; and I will receive you. And will be a Father unto you, and ye shall be my sons and daughters, saith the Lord Almighty.
2 Corinthians 6:14-18 (KJV)
________________________________
From the Editor: This newspage is currently updated on Monday, Wednesday and Friday.
Please put our address in your address book: CMediaNews@yahoo.com

Worldwatch was edited today by Editor Robert Ellis, with help from Claire Mason.
________________________________
BROADCAST NOTES
________________________________
(Video) Weekly video shows are available as a download on each relevant website: The weekly prophecy TV show, The Apocalypse Chronicles, now has both hours posted for streamed viewing at CMRI.tv – with the shows updated usually on Thursdays. Sound Body.tv has Susan Lenox's TV hour, and the political/patriot material is covered in the half hour Streamwars TV show posted at Streamwars.com.
(Audio) The Christian Media Network broadcasts 24/7 on multiple audio streams, and features prophecy and Christian doctrinal material. To listen, use the links at the top of the page, or go to ChristianMediaNetwork.com for the program schedule.

Our 2nd radio network is GEO, heard at GEOmedianetwork.com on a 24/7 basis. GEO runs Patriot, Alternative Health, and a variety of preaching programs.

Our 3rd radio network is called The V Channel. It features the Paranormal, the Exotic, and the Unusual. Topics are wide open on V, with plenty of coverage of UFO's, the Nephilim, and the Supernatural. V is heard on the net at Vchannel.us on a 24/7 basis.
________________________________
RADIO STREAM LINKS
________________________________
---
Click here to make the Daily your homepage
---
Broadcast Notes:
---
The Apocalypse Chronicles
Internet Television
---
Christian Media Network
CMRI.tv
---
Satellite Changed
Shortwave Realigned
Click here for details
---
CM Weekly News Broadcast

with Robert Ellis

Broadcasts:
Monday 1 PM (PST)
Tuesday 2 PM on GEO
Wed 11 AM on V Channel
---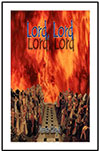 Lord Lord - Book
Those Famous words, familiar to Christians reading the New Testament, are spoken at the time of judgement, when the Bible says MANY will be turned away. Most believers are also aware of the ominous response in which Christ tells this "many" to depart from Him, as He never knew them.
Details Here!

---


The Remnant of Israel Revisited - Book
This brand new title from James Lloyd picks up hwere his previous books, The Remnant Of Israel, and The Remnant In Romans left off.
Details Here!

---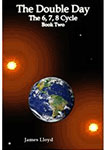 The Double Day - Book
This is a stunning work, which adds an important new perspective to the remarkable prophetic formula known as the 6,7,8 Cycle. The pattern, shows man and his efforts represented by the number 6 (man was created on the 6th day), encountering Christ (represented by the divine 7), combining to produce the 8 - the number of new beginnings.
Details Here!

---


The Two Witnesses - Book
After years of prophetic work, this is his first look at the provocative subject. In this amazing material, James refutes the commonly offered identifications for the Two Witnesses, instead approaching the subject from the Remnant perspective.
Details Here!

---


American Babylon - Book
Written in 2011, American Babylon represents a return to the begining for author James Lloyd. His first published work, Beyond Babylon, was written 20 years ago, and 60 titles later, American Babylon reflects the prophetic depth that decades of research and study can generate.
Details Here!

---


Aliyah - DVD
A new television presentation from James Lloyd, the Aliyah (a word which means to ascend) to Jerusalem was installed in the heart of the law and the prophets.
Details Here!

---

The Fig Tree - DVD
A new DVD addressing the metephor used by Jesus Christ indentifying Israel as the Fig Tree. Drawn from the Apocalypse Chronicles TV Show featuring James Lloyd, this 2 hour video presents the multiple analogies in which Israel is seen in the similitude of a Fig Tree.
Details Here!

---

Prophecies Of The Pre-Messiah - DVD
This is an unprecedented television production from Christian Media, in which James Lloyd produced 8 hours of video, in a verse by verse analysis of the book of Nehemiah.
Details Here!

---
---
---
What Is
THE BLAST?
---
The Reckoning

His Reward Is With Him
Online Essay refuting the Sacred Name System
Preparations For The Coming Plague?
88 Dead Microbiologists
Sound Body
The Latest Findings On Mad Cow Disease
Link Here!
PEAK OIL - Are You Ready For $5 A Gallon?
Abortionist Dr. George Tiller gunned down by former Prophecy Club organizer Scott Roeder
---
Censorship 2009

AOL Isn't The Only One Blocking Net Access To CMN - Are You Financially Supporting Internet Censorship By Using These Companies?
April 2006 Update!

AOL Caught Again blocking Net Addresses Of Opponents - Are You Still With Antichrist On Line?
Real Life Tragedy:
Puppies Killed As AOL Blocks Rescue
Corporate Power Run Amok:

- The Menace Of AOL's Monopolistic Practices
- Earthlink Rips Off Christian Ministry
---
Help row the CMN boat
Click on the oar
to donate with Paypal
---
Online CM Fellowship
For Remnant Believers

To join
send an email to james@christianmedianetwork.com

Volunteer Programs - If you'd like to serve the cause of Christ, we have Internet volunteer programs in place - just email James Lloyd at the above address

---
LAST WEEK'S NEWS ARCHIVE
---
THIS WEEK'S NEWS ARCHIVE
---